Strategy
Karlöf Kommunikation is characterised by the ability to understand our customers' strategies, business models and global conditions and then transforming this understanding into effective, result-oriented, communication efforts.
This ability is the basis for making clear analyses and developing comprehensive communication plans that ensure that the customer does the right things in the right way.
"Karlöf has both a major strategic insight and the ability to transform strategies into practical results."
Joakim Ekström, Sales Manager, Lagena
Doing things the right way
There are many leaders, academicians and consultants who emphasise that strategy is only a smaller element in success; that the primary and foremost element is the ability to act, to ensure that things happen.
But formulating the right strategy is about ensuring that we do the right things – that we do the right analyses, that we prioritise and implement the right efforts.
When Karlöf Kommunikation develops communication and marketing strategies, the basis for our work is a combination of thorough analysis, creativity and experience. We assist you in:
Developing and clarifying your market position and communication/marketing strategy.
Analysing and segmenting markets, target groups and interested parties.
Planning marketing and communication activities and formulating a clear and relevant message.
Choosing tools and channels in order to reach out.
Creating methodology and efficiency in the marketing and communication work.
Current customers include: Cargotec, Lagena, Memnon Networks, NEA, iKEM, Posten Logistik, Plan, Sonat and Swisslog.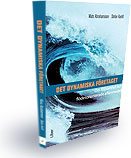 Stefan Karlöf and Mats Abrahamsson's current book "Det dynamiska företaget". Order here!
Editorial publicity
Your own editorial staff
In today's communication saturated world it is all about reaching out and engaging people. That sounds easy, but is difficult. The challenge is to talk about what is important, relevant and valuable for your target groups and to use channels that have a high level of credibility – magazines newsletters, articles and other publications.
Karlöf Kommunikation's founder, Stefan Karlöf, has extensive experience in producing articles, reports, marketing magazines, newsletters and other journalistic communication in cooperation with skilled employees.
Many of Karlöf Kommunikation's customers are very well-known companies or organisations. Others have strong and well-known brands in their niche.
Some of the current customers that take advantage of our competent editorial services are: Cargotec, Lagena, Memnon, Plan, IKEM, Swisslog, Sonat, and the magazine, Supply Chain Effect.
Please contact Stefan Karlöf for more information.
Telephone: 070 590 80 39
E-mail: stefan@karlof.se
"Karlöf Kommunikation's professional editorial team produces the magazine, Supply Chain Effect, which we distribute to our 2,500 members. Our cooperation is distinguished by efficiency, creativity and constant development."
Rikard Sjöström, CEO of Plan
Confidence
Over the years we have been entrusted to work for many different clients in different industries and sectors.
Some of the customers that we cooperate with are (in alphabetical order): EPS bygg, IKEM, Lagena, Linköping University, Memnon Networks, NEA, Posten Logistik, Plan, Sonat and Swisslog.

Supply Chain Effect
The quarterly magazine, Supply Chain Effect, targets 6,000 leading executives and specialists who work in key roles in the supply chain; in other words, purchasing, logistics, production and sales. The magazine is also the official member magazine for the logistics organisation, Plan. The magazine is published in Swedish.



Magazine: Footprint
The marketing magazine, Footprint, was developed by Karlöf Kommunikation in cooperation with Swisslog in the Nordic region. The content of the magazine is primarily focused on delivering high reading value and useful information for readers, and secondly in telling about the sender's products and services. Footprint is published in Swedish and English.



Publication: Bygg säkert med cellplast, 2013
EPS, or cellular plastic, is more familiar to the general public as Frigolit; a material that is increasingly being used in the construction industry as insulation for foundations, walls and roofs.



Publication: Logistik för svensk konkurrenskraft, 2013
The publication, Logistik för svensk konkurrenskraft, is produced by Karlöf Kommunikation on behalf of Linköping University, Chalmers and Lund University. The recipients are primarily research financiers.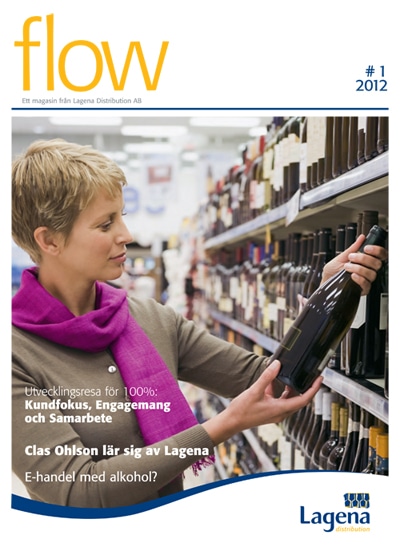 Magazine: Flow
The market magazine Flow yearly collects happenings, case stories and in-depth articles in the field of food & beverege linked to distribution and logistics.
The magazine's sender is JF Hillebrand Logistics AB (formerly Lagena) included in the global Hillebrand Group.


Interim Management
Competence that makes the difference
Karlöf Kommunikation's employees can be engaged as marketing/communication managers that can be outsourced for both short and long periods of time.
The foundation these interim managers have is extensive experience from management positions within these areas and project responsibility for large-scope communication efforts.
"For the last several years, Stefan Karlöf has been the marketing and communications manager at Sonat. Through the years we have continued to work together with Stefan since he has a great deal of competence within marketing and PR as well as within supply chain management."
Kjell Rundqvist, CEO, Sonat
Current customers
Over the years we have cooperated with a large number of customers, both large and small, and in varied industries.
Examples of current customers include: Cargotec, Lagena, Linköping University, Memnon Networks, NEA, iKEM, Posten Logistik, Plan,
Sonat and Swisslog.
Please feel free to contact us for more detailed case studies and references within the area, Interim Management.
Contact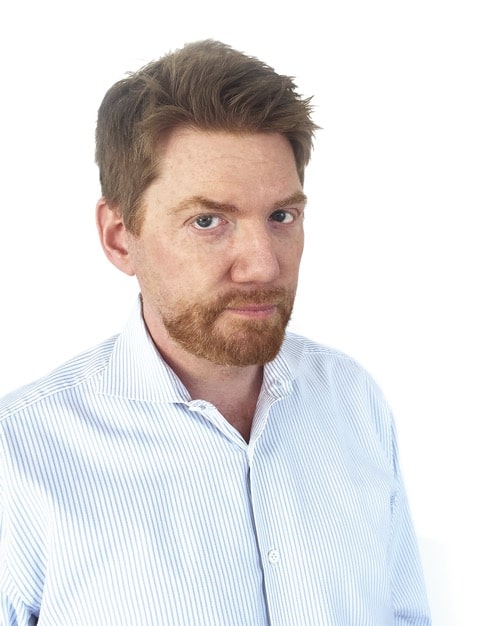 Contact Stefan Karlöf for more information or to arrange a personal meeting.
Telephone + 46 8 466 99 50, + 46 (0) 705 90 80 39
E-mail: stefan@karlof.se